Roof racks
Mont Blancs' roof bars make it simple and safe. They are as easy to install as they are to use and come in different ranges. Find the bars for your car in our guide. Make use of your cars' full packing capacity.
Mont Blanc roof bars - for all roof types
Whatever car you have and whatever you want to carry, you will find a good load carrier with us.
Choose between one-piece preassembled (ReadyFit) and two-package system.
We have roof bars for all roof types, rails, fixpoint or standard roof.
Compare series
EasyGo: We guarantee a Easy to use and easy to fit products which requires no tools, saving you the trouble and worry of reading through long detailed manuals. Easy as that.
ReadyFit: Pair of fully assembled roof bars, ready to fit straight from the box. No tools needed.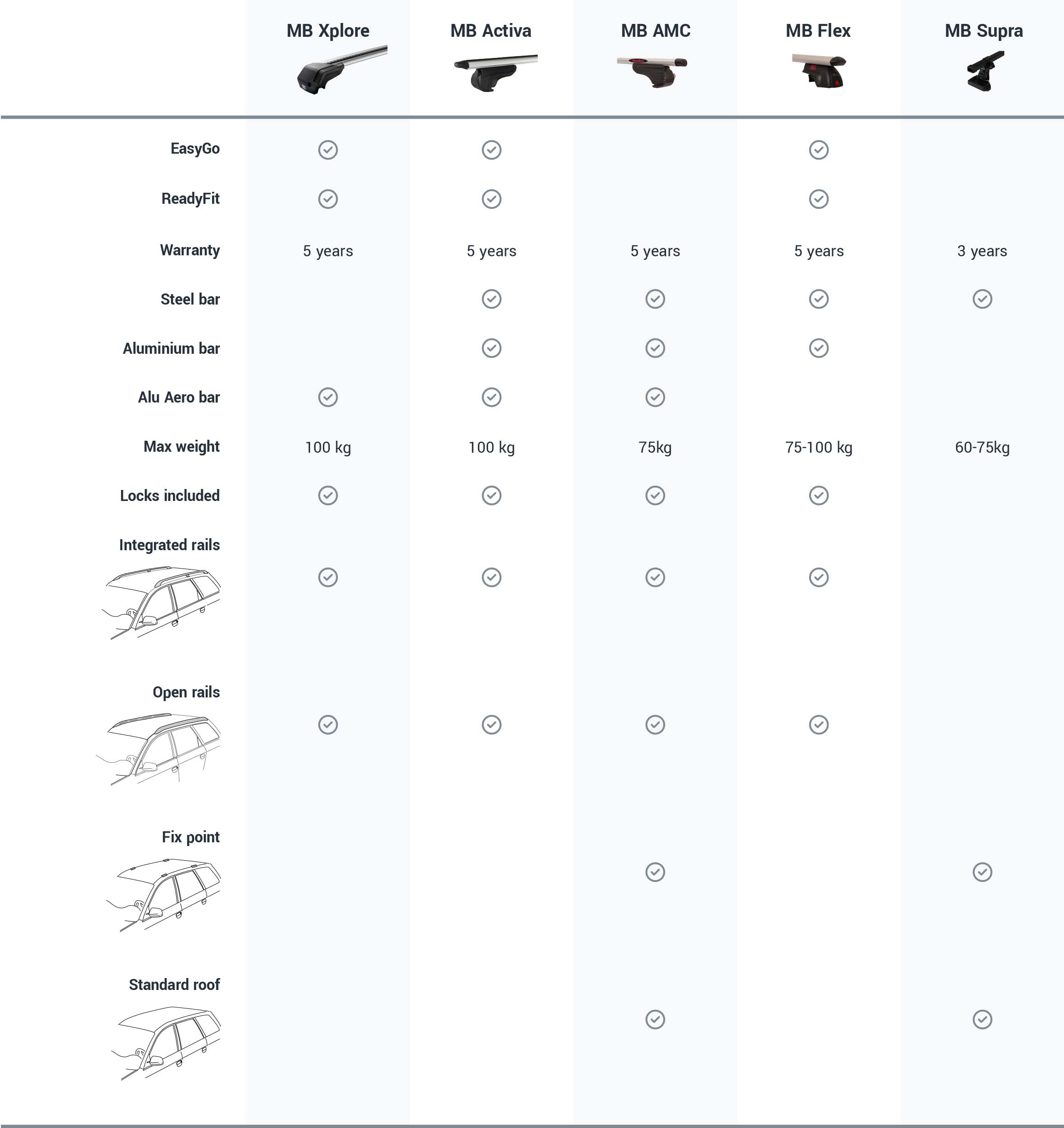 Fit guide
Find matching products for your car